MUSIC Course

Aims at becoming a musician who expands activities around the world
MUSIC COURSE
The exclusive school buildings and a genuine hall, lesson rooms that enable you to concentrate on practice and enthusiastic teachers.
After the three years of learning filled with music, there waits a stage that you play your huge dream.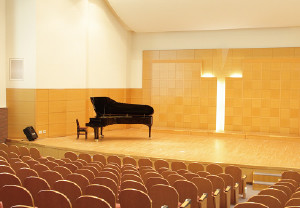 Characteristics of the Course
There are a lot of private practice rooms (with registration system) and lesson rooms.
You will have opportunities to be instructed from famous musicians.
The destination of the study tour in the 2nd grade is the city of music Vienna in Austria.
The curriculum with a lot of time for practice.
There is a genuine concert hall with 300 seats.
We have these kinds of lessons in this specialized course!
Music Theories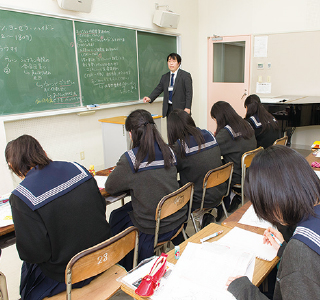 With musical pieces, you learn chords and scales as well as measures for the entrance exams of the school of your choice.
Major Practice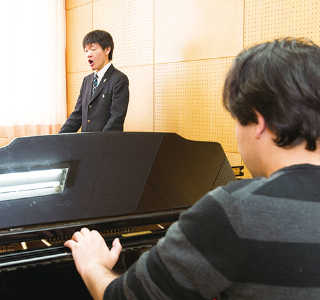 Lessons for the assigned piece of the performance exam. We let you brush up your skills and expressions.
Solfege Part 1 Sound Detection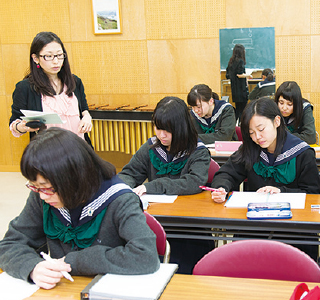 Detect the sounds you hear accurately and make it into scores. You will be classed in to one of 9 different degrees of difficulty according to your stage all through the three years.
Solfege Part 2 Sightsinging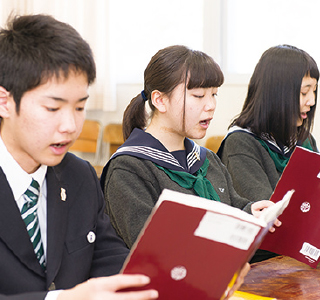 Expression of singing by reading scores accurately. Separated by grades according to your school year.
Tokyou University of the Arts Music Department
Ms. Kana Funayama
(from Fukushima Gakuyo Junior High)
For I had a dream to become a musician, it was very lucky and a tremendous days to be able to learn with friends who have the same dream from high school years. I owe my improvement to my friends who worked hard together and gave me a lot of stimulation.
I feel as well that I was able to establish an important base as a musician through listening to various music all around and a lot of experiences on stage such as manners on stage, score choice according to the atmosphere of the moment and making original states to entertain the audience as well as deepening my own music.
There are a lot of concert halls around the school and I went to various concerts. I tried to spend as much time possible to receive stimulation from anything such as from perceiving nature and arts.
I passed the entrance exam for the school of my choice, so I would like to put more effort to be able to become a musician who I aim at. I feel so grateful to Tokiwagi Gakuen that made me progress, to wonderful friends and to teachers.
Acceptance results of Music Course【Past 5 years】
Tokyo University of Arts
Yamagata University
Hirosaki University
Fukushima University
Aichi Prefectural University of Arts
Okinawa Prefectural University of Arts
Musashino Academia Musicae
Showa University of Music
Kunitachi College of Music
Tokyo College of Music
oho Gakuen School of Music
Royal Conservatory of Brussels
Hochschule für Musik Freiburg  etc.