INTERNATIONAL Course

Various programs improve your English ability while also preparing you for English exams
INTERNATIONAL COURSE
"I love English. I'd like to pursue a career utilizing my English ability." The International Course offers a shortcut for realizing such dreams.
By providing you with various programs, including lessons with native speakers of English, you will acquire real "living English."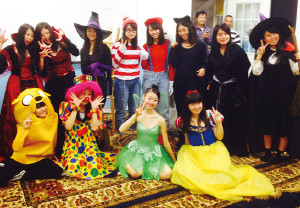 Course Features
Homeroom teachers of both 1st and 2nd year classes are native speakers of English.
Various short, medium, and long-term study abroad programs.
Aims to prepare students for Eiken Grade Pre-1 and a TOEIC score of 700 or above before graduating.
Access to elite universities or universities abroad through outstanding English ability.
Programs to facilitate advanced English ability.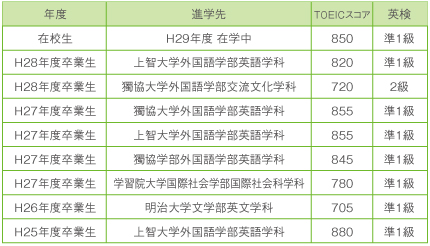 Special preparatory classes for Eiken and TOEIC [in the 2nd and 3rd years]
Grade-specific instruction is provided for grades pre-2, 2, and pre-1. Students analyze test trends while answering questions from past Eiken tests, which are held three times a year. TOEIC experts provide thorough and careful instruction with the aim of enabling everyone to get TOEIC scores of more than 700 before graduating.
Homeroom teachers are native English foreign teachers!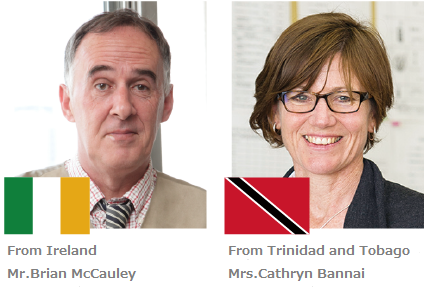 There are native speakers of English in our school and they will be your homeroom teachers when you are in the 1st and 2nd years.
You will acquire English conversation skill by being exposed to living English every day. Class activities are conducted in English for sure!
Programs for entrance exams and career guidance.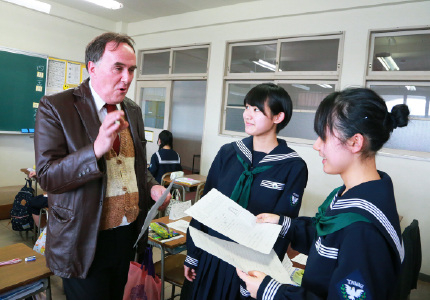 Advanced English [3rd year]
In order for you to score high marks in general entrance exams and Center test, this class gives you practical exercise by letting you answer questions from various universities. By making full use of the English abilities you have acquired, you aim at passing into elite private universities.
Career guidance from 1st year.
We conduce career guidance from 1st year looking ahead to taking entrance exams in your 3rd year. We are putting effort to interview test guidance as well as providing you with counterplans for essay writing both in Japanese and English so that you can deal with AO entrance exams and recommendation entrance exams. At the same time, we support going to universities abroad.
English experience programs.
■English Skit Contest
■Halloween and Christmas Parties
■English composition contest
■English speech contest
Study Abroad Programs
Tokiwagi Gakuen supports various study abroad programs at the request of individual students.
In addition to supporting long-term study abroad programs to various countries, we offer a short-term study abroad program to the West Coast of the United States, a homestay program through our sister school in New Zealand, and an exchange-student program in cooperation with the Rotary Club.
★Long-term study abroad in New Zealand
★Long-term study abroad in the United States
★Short-term study abroad in the United States
Campaign to Promote Studying Abroad

Two of our students were among the first cohort of students selected for the "Tobitate Japan" program offered by MEXT in 2015.(Out of a total of 6 in Miyagi prefecture.)
We also support students with the application procedures for studying abroad through this program.
 1st  Year Homeroom Teacher

International Course 
Mr. John Alexander Hutton
(From Canada)

The world is yours! Tokiwagi Gakuen's International Course is a unique class that attempts to provide students with a comprehensive education of our global society. The purpose of the class is to steadily raise the level of the students' English listening and understanding abilities while retaining a comfortable yet dynamic environment for learning throughout the program. The goal of the course is for students to gain the ability to communicate openly with people of different backgrounds and cultures around the world.

International Course 3rd year
Ms. Aoi Okamoto
(From Natori Daini Junior High)
This course provides you with the environment to make your English learning much better. Of all, substantial studying abroad programs offered are the huge appealing point.
I went to the United States with the Short-term studying abroad program carried out by this International Course that is held every year in autumn for the second graders. Additionally, making use of the scholarship, "Tobitate Ryugaku JAPAN," I went studying abroad to New York for one month to learn English and dancing. The experiences I gained through these have become today's provision for me. You can choose the length and destination of the program which is not limited to English speaking countries and you can also exchange credits. These make it possible to join in the studying abroad programs that fit individual goals.
Presently, I am spending time at school with supports from a lot of teachers with the aims of passing Eiken and getting a good score on TOEIC for going to a university.

Gakushuin University Faculty of International Social Science
Department of International Social Science
Ms. Azumi Sato
(From Natori Daini Junior High)
The reason why I chose the International course was vague in that I just wanted to be a cosmopolitan or I just wanted to make English as my strength.
One of the attractive points of the International course is the studying abroad program that is obligatory for all the students. I went through the one-month program in the United States, and got really stimulated by meeting students from all over the world at the language school. I became want to understand the current state of the world and Japan and also to appeal Japan to the world. This made me obtain the opportunity that led to the current path.
Furthermore, You can try to improve yourself according to your motivation even if you don't choose long-term studying abroad programs, for the course has a very good environment to put your effort into measures for qualification exams such as Eiken and TOEIC. I made it possible to make English my strong point owing to this environment with being able to pass Eiken Grade Pre-1 and to get 780 in TOEIC score, which were the goals I had when I entered this school.
Presently, in order to clarify the experience I gained through the International course and connect them to my future career, I entered Gakushuin University and I am not only deepening the learning of English but also studying mainly the field of social sciences with always keeping in mind to be able to play an active role in this international world using English as one of the tools.
University acceptance results for the International Course for the past 3 years
Keio University
Sophia University
Meiji University
Gakushuin University
Meiji Gakuin University
Dokkyo University
Senshu University
Otsuma Women's University
Toyo University
Toyo Eiwa University
Tohoku Gakuin University
Tohoku Fukushi University
Miyagi Gakuin University
Studying Abroad etc